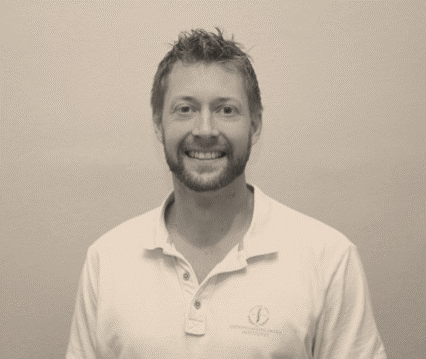 Physiotherapist
Multifaceted physical therapist David Josefsson has solid experience in the industry. As a physical therapist/physiotherapist, he helps you with everything from movement training and rehabilitation after surgery to manual treatment of neck pain and advice in ergonomics and training.
Read more
Coachdora collaborates with David at Fysiosteo. David offers private healthcare based primarily on physiotherapy and osteopathy. At his reception, you can get help with all kinds of problems from the musculoskeletal system. He treats, for example; back and neck pain, runner's knee, tennis elbow, headache/migraine, heel spurs, dizziness, mouse arm and much more.
In addition to being a physiotherapist, David is also an osteopath, lecturer and author. In addition to the clinical activities, he works a lot with teaching in various areas, including at the Scandinavian Institute of Osteopathy, where he is active as a lecturer, supervisor and head of the student clinic.
Read more about the book here