Terms and Conditions
Thank you for using our Services. Our "Services" includes our website and the coaching services you join through our website. Please read these terms of use ("Terms") carefully.


By using our Services, you agree to these Terms and our Privacy Policy.



Content

1. WHO WE ARE AND WHAT THIS AGREEMENT MEANS

2. HOW TO CONTACT US

3. HOW YOU CAN USE OUR SERVICES

4. USE OF OUR SERVICES IS AT YOUR OWN RISK (WE DO NOT PROVIDE MEDICAL ADVICE)

5. ORDERING COACHING SERVICES

6. PAYMENT TERMS

7. UPDATES AND CHANGES TO THE SERVICES

8. YOU MAY NOT TRANSFER THE SERVICES TO ANYONE ELSE

9. CHANGES TO THESE TERMS

10. YOUR INTEGRITY

11. INTELLECTUAL RIGHTS

12. LICENSE RESTRICTIONS

14. OUR LIABILITY FOR LOSS OR DAMAGE THAT YOU SUFFER

15. LIMITATIONS ON THE SERVICES

16. WHAT HAPPENS IF YOU DON'T PROVIDE US WITH NECESSARY INFORMATION

17. WE ARE NOT RESPONSIBLE FOR OTHER WEBSITES

18. TERMINATION OF THIS AGREEMENT

19. EXERCISE YOUR RIGHT TO CHANGE (DISTANCE CONTRACTS ACT)

20. WE MAY ASSIGN THIS AGREEMENT TO SOMEONE ELSE

21. YOU NEED OUR CONSENT TO TRANSFER YOUR RIGHTS TO SOMEONE ELSE

22. RIGHTS OF THIRD PARTIES

23. IF A COURT FINDS ANY PART OF THIS AGREEMENT TO BE ILLEGAL, THE REST OF THIS AGREEMENT WILL STILL APPLY

24. EVEN IF WE DELAY ENFORCEMENT OF THIS AGREEMENT, WE MAY STILL ENFORCE IT LATER

25. WHAT LAWS APPLY TO THIS AGREEMENT AND WHERE YOU CAN BRING SUIT

26. ALTERNATIVE DISPUTE RESOLUTION


1. WHO WE ARE AND WHAT THIS AGREEMENT MEANS
We are COACHDORA AB, a company registered in Sweden. Our company registration number is 559361-5734.


These Terms govern your access to and use of our Services. These Terms state the following:
• your legal rights and obligations;
• our legal rights and obligations, and
• certain important information required by law.


2. HOW TO CONTACT US
Contact Us. We are here to help you. If for any reason you want to contact us, you can send an email at hello@coachdora.com. If we have to contact you, we will do so by email, SMS or prepaid post using the contact details you have provided to us. By signing up for our website or our coaching services, you agree that we (or our representative) may contact you to tell you more about our services.


3. HOW YOU CAN USE OUR SERVICES
In exchange for your agreeing to abide by these Terms, you will receive:


download a copy of our Website to your personal device and use the Services for personal purposes only.
order coaching services from us, which we may agree to provide to you on the terms set out below.
You must be at least 18 years old or have parental consent to accept these Terms and download or use our Services. If you are under 18 years of age and have parental consent, we recommend that your parents attend your coaching session and that they advise you about your use of our services. If you are under 18 years of age and have not received your parents' consent to participate in a coaching session with us, we cannot accept you as a client.


4. USE OF OUR SERVICES IS AT YOUR OWN RISK (WE DO NOT PROVIDE MEDICAL ADVICE)
We do not offer medical or professional advice on which you should rely. Before starting any exercise or diet plan, you should consult with your doctor or healthcare professional to determine if it is right for you. If you experience fainting, dizziness, shortness of breath or pain during exercise, stop immediately and see a doctor. Training involves a certain risk of injury and you perform these activities at your own risk. Use of a meal plan is entirely at your own risk. You must review the content yourself to check that any allergies and intolerances are compatible with the plan. Our Services are not a substitute for medical advice or treatment. Our Services are provided for general information and entertainment purposes only. Please note the following non-exhaustive list of risks and requirements when using our services:


Allergies and intolerances that may affect our preparation of diet plans must always be notified in the questionnaire.
Injuries, illnesses and diseases that may affect our preparation of training plans must always be notified in the questionnaire.
Always carefully read the contents/ingredients of your meal plan to check if there are foods that you are allergic or intolerant to.
Always make sure you have enough space when performing any activity.
Make sure that nothing around you can cause injury or hinder movement.
If you choose to use any exercise equipment, it is at your own risk.
Limiting kcal intake can in some cases lead to anxiety, eating disorders, depression, fatigue and other related mental and physical health problems.
Always consult a dietician and/or physician before starting any fitness or health program.
5. ORDERING COACHING SERVICES We accept your order when we send you an email to accept the order. Then our agreement on coaching services will come into effect between you and us. If we are unable to accept your order, we will inform you of this and will not charge you for the coaching services. This may be due to unexpected constraints on our resources that we could not plan for, that a credit report we have obtained for you does not meet our minimum requirements, or because we have identified an error in the price or description of the services.
6. PAYMENT TERMS If you agree to receive our paid Services (including our coaching services), you will be registered for payment through a third party service. We use Stripe, a payment system supplied by Stripe Payments UK, Ltd., which is a globally recognized provider of payment systems. In case of automatic registration, your card details are encrypted during the transfer using SSL (Secure Sockets Layer) encryption. This encryption guarantees a high level of security against unauthorized access to your data. Payment terms depend on the exact services you and we have agreed upon. These payment terms are set out in your order confirmation.
7. UPDATES AND CHANGES TO THE SERVICES From time to time, we may update and change the Services (including our website) to improve performance, increase functionality, reflect changes in the operating system, or address security issues. Please ensure that you accept all updates to the Services. If you choose not to install such updates or if you opt out of automatic updates, you may not be able to continue using our Services or the functionality may be reduced.
8. YOU MAY NOT TRANSFER THE SERVICES TO ANYONE ELSE We grant you a personal right to use the Services in accordance with these Terms. You may not transfer the Services to anyone else, whether for payment, for any other compensation or free of charge.
9. CHANGES TO THESE TERMS We may need to change these Terms from time to time to reflect changes in the law, best practices, or to handle additional features we introduce. We will try to give you reasonable notice of any major changes by sending you a text message or email informing you of the change or by notifying you when you next use the Website (as applicable).
10. YOUR INTEGRITY We only use the personal data we collect through your use of our Services in the ways set out in our Privacy Policy. Internet transmissions are never completely private or secure. This means that there is a risk that any information you send using our services (including our website) can be read or intercepted by others, even if there is a specific notice that a particular transmission is encrypted.
11. INTELLECTUAL RIGHTS All intellectual property rights in the Services (including our website) throughout the world belong to us and our licensors. The rights to the Services are licensed (not sold) to you. You have no intellectual property rights in or to the Services other than the right to use them in accordance with them Terms. These Terms give you a personal, non-transferable and non-exclusive right to use our Services. We grant you this right only to receive the Services in the manner permitted by these Terms. Our Services (including our website) are protected by copyright, trademark and other laws. Nothing in these Terms gives you any right to use the COACHDORA AB name or any of the COACHDORA AB trademarks, logos, domain names, other distinctive brand features and proprietary rights (whether owned by us or our licensors). All right, title and interest in and to our Services (excluding content provided by you) is and will remain the exclusive property of us and our licensors. Any feedback, comments or suggestions that you provide about our Services (including our website) are entirely voluntary and we may use such comments, suggestions or feedback as we deem appropriate without any obligation to you. We will treat all content that you upload through the Services as belonging to us. You may not upload any content unless you have the right to do so and the content meets the requirements in the License Restrictions section below. If anyone else claims that our Services or their use in accordance with these Terms do infringement of their intellectual property rights, we are responsible for investigating and defending this claim.
12. LICENSE RESTRICTIONS You agree that you: not sublicense or otherwise make our Services (including our website or any exercise or diet plan) available to any other person without our prior written consent. not copy the Services (including our website), except as part of the normal use of the Services or as necessary for backup or operational security. not translate, merge, adapt, vary, change or modify all or part of the Services (including the Website); not combine or incorporate the Services into or with other programs, except as necessary to use the Services on devices permitted by these Terms. not disassemble, decompile, reverse compile or create derivative works based on all or any part of the Services, or attempt to do any such thing. comply with all applicable laws and regulations that apply to the technology used or supported by the Services.
13. LIMITATIONS ON ACCEPTABLE USE You may only use our Services (including our website) for lawful purposes. You get: not use the Services in any unlawful manner, for any unlawful purpose or in any manner inconsistent with these Terms. not act fraudulently or maliciously. not access, use, distribute or transmit malicious code, e.g. viruses or malicious data, to the Services (including the Website) or any operating system. not infringe our intellectual property rights or any third party's intellectual property rights in connection with your use of the Services. not transmit any material that is defamatory, discriminatory, threatening, obscene, sexually explicit, objectionable or otherwise objectionable in connection with your use of the Services. not use the Services in a manner that could damage, overburden, impair or compromise our systems or our security or interfere with other users. not collect or harvest information or data from the Services, our systems or attempt to decode transmissions to or from servers running the Services.
14. OUR LIABILITY FOR LOSS OR DAMAGE THAT YOU SUFFER We do not in any way exclude or limit our liability to you where it would be unlawful to do so. This includes liability for death or personal injury caused by our negligence (or the negligence of our employees, agents or subcontractors), or for gross negligence, fraud or fraudulent misrepresentation. We are liable to you for losses and damages caused by us. If we fail to comply with these Terms, we will be liable for any loss or damage you suffer that is causally related to our breach of these Terms or otherwise to our failure to use reasonable skill and care. We are not responsible for business losses. The Services (including our website) are intended for household and private use. If you use our Services for commercial, business or resale purposes, we have no liability to you for any indirect or consequential losses, loss of profits, loss of business, loss of anticipated savings, business interruption or loss of business opportunities.
15. LIMITATIONS ON THE SERVICES We have not developed our Services to meet all of your needs. To the extent that we provide personal training routines or diet plans, you are aware that you perform these at your own risk. If you are worried or have any questions about these Services and your health, you must contact your GP or healthcare professional. You use the information provided through the Services at your own risk. Although we make reasonable efforts to update the information provided through the Services, we make no express or implied warranties that the information is accurate, complete, or up-to-date. You may receive advice from third parties through the Services, but we assume no responsibility for any advice received from third parties using the Services. We are not responsible for delays beyond our control. About our provision of the coaching services are delayed due to an event outside our control we will contact you as soon as possible to inform you of this and we will take steps to minimize the effect of the delay. If we do this, we will not be liable for any delays caused by the event, but if there is a risk of significant delays, you can contact us to discuss your possible rights to terminate the contract and obtain a refund for services you have paid for but not received.
16. WHAT HAPPENS IF YOU DON'T PROVIDE US WITH NECESSARY INFORMATION
We may need certain information from you so that we can provide our coaching services to you, for example about your body and well-being, including height, weight, body statistics, exercise, mood, meals, diet and general well-being. We will contact you to ask for this information. If you do not provide us with this information within a reasonable time after we ask for it, or if you provide us with incomplete or incorrect information, we may either terminate the Agreement or charge an additional fee of a reasonable amount to compensate us for it extra work required as a result. We are not responsible for the Services being delivered late or any part of them not being delivered if this is due to you not providing us with the information we need within a reasonable time after we have asked for it.


17. WE ARE NOT RESPONSIBLE FOR OTHER WEBSITES
Our Services may contain links to other independent websites that are not provided by us. Such independent websites are not under our control, and we are not responsible for and have not reviewed and approved their content or their privacy policy (if any).
You must make your own independent judgment whether to use such websites, including whether to purchase products or services offered by them.


18. TERMINATION OF THIS AGREEMENT
You can end your contract with us at the end of your minimum commitment period by notifying us 1 month in advance. If you terminate our agreement in this way, your termination will be effective from the first day of the following month. If you do not comply with these Terms (including failure to pay). We may terminate your rights to use the Services at any time by contacting you if we reasonably believe that you have materially failed to comply with these Terms. This may include if you fail to make a payment. If what you have done can be corrected, we will give you a reasonable opportunity to do so. If we terminate your right to use the Services in this way, we may retain payments you have already made to cover our costs and/or compensate us for our losses resulting from your failure to comply with the Terms. We may terminate the Agreement if it becomes impossible or impractical to provide the Services (or any part of the Services, such as the Website). If we decide to suspend or stop providing any part of our Services in this way, we will notify you. If you have paid for our services in advance, you can
be entitled to a pro rata refund of the money you have paid in advance and for the time you have been unable to use our Services due to our termination of the Agreement.
19. EXERCISE YOUR RIGHT TO CHANGE (DISTANCE CONTRACTS ACT)

By accepting these terms, you agree that you can access digital content in the form of exercises, training programs and nutrition plans before your normal 14-day cooling-off period has expired. Therefore, you expressly waive your right of withdrawal from the moment you get access to your digital
content. Until you gain access, you have the right of withdrawal according to the general rules of the Consumer Contracts Act. The notice of revocation must be submitted digitally by email to hello@coachdora.com and must be received by us before you have access to the digital content. In the subject field, write "Revocation".


Your legal rights:



We have a legal obligation to provide Services that are consistent with this Agreement. Nothing in these Terms affects your legal rights.
If this agreement ceases to apply:
you must terminate all activities permitted under these Terms, including your use of the Site and the Coaching Services.
you must delete or remove the App from any device in your possession and immediately destroy all copies of the App in your possession and confirm to us that you have done so.
we may remotely access your devices and remove the App from them and stop providing you with access to the Support Services.


20. WE MAY ASSIGN THIS AGREEMENT TO SOMEONE ELSE
We may transfer our rights and obligations under these Terms to another organization, for example if we are acquired by a third party. We will always inform you of this in writing and we will ensure that the transfer does not affect your rights under these Terms.


21. YOU NEED OUR CONSENT TO TRANSFER YOUR RIGHTS TO SOMEONE ELSE
You may only transfer your rights or obligations under these Terms to another person if we approve it in writing.

22. RIGHTS OF THIRD PARTIES
The App Store and its group of companies may enforce these Terms on our behalf to ensure your compliance with them. In addition, third parties have no rights to enforce these Terms.


23. IF A COURT FINDS ANY PART OF THIS AGREEMENT TO BE ILLEGAL, THE REST OF THIS AGREEMENT WILL STILL APPLY
Each of the clauses in these Terms operates separately. If a court or competent authority decides that any of them is illegal, the other clauses will remain fully valid and effective.
24. EVEN IF WE DELAY ENFORCEMENT OF THIS AGREEMENT, WE MAY STILL ENFORCE IT LATER
Even if we delay applying these Terms, we may still apply them later. If we do not immediately require you to do something that you are required to do under these Terms, or if we delay taking action against you because you do not comply with these Terms, it does not mean that you do not need to do those things and it prevents prevent us from taking action against you at a later date.


25. WHAT LAWS APPLY TO THIS AGREEMENT AND WHERE YOU CAN BRING SUIT
These Terms are governed by Swedish law and you may bring an action regarding the Services in Swedish courts.


26. ALTERNATIVE DISPUTE RESOLUTION
Alternative dispute resolution is a process where an independent body reviews the facts of a dispute and tries to resolve it without you having to go to court. If you are not satisfied with how we have handled a complaint, you can submit the dispute for resolution online to the European Commission's dispute resolution platform. If a dispute cannot be resolved, the consumer also has the right to have the matter heard by the Allmänna Reklamationsnämnden för konsumentvister (ARN, www.arn.se).


Last updated: February 9, 2022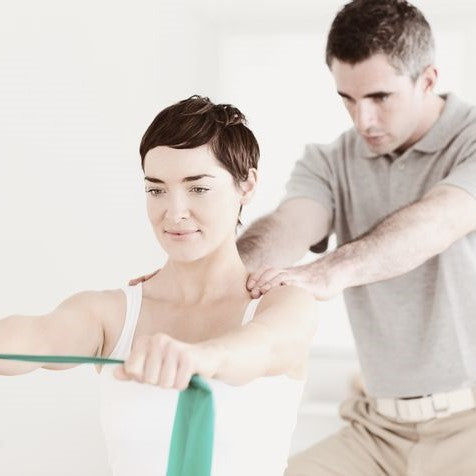 Chiropractic
Coachdora cooperates with the Chiropractor chain, which was founded in 2008. The Chiropractor chain is a natural choice for both private individuals and companies. With generous opening hours at their clinics, you have access to fast and efficient care.
Button label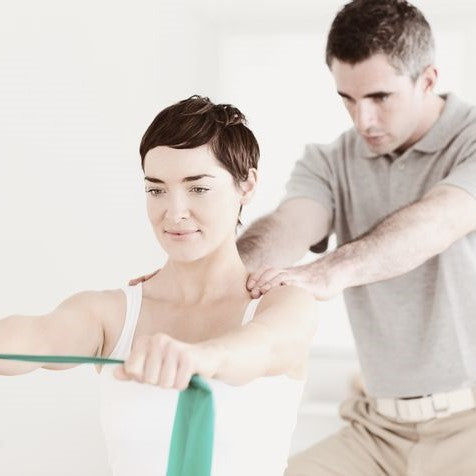 Physiotherapy
Coachdora cooperates with the Chiropractor chain, which was founded in 2008. The Chiropractor chain is a natural choice for both private individuals and companies. With generous opening hours at their clinics, you have access to fast and efficient care.
Button label
Why you get body aches and what you can do about it.
Multifaceted physical therapist David Josefsson has solid experience in the industry. As a physical therapist/physiotherapist, he helps you with everything from movement training and rehabilitation after surgery to manual treatment of neck pain and advice in ergonomics and training.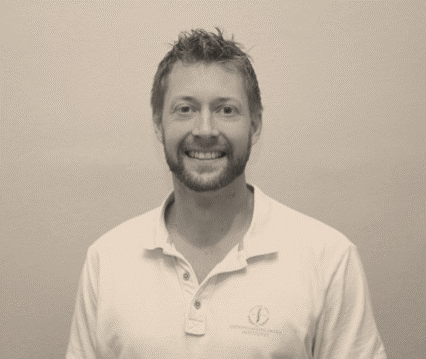 In addition to being a physiotherapist, David is also an osteopath, lecturer and author. In addition to clinical activities, he works a lot with teaching in various areas, including at the Scandinavian Institute of Osteopathy, where he is active as a lecturer, supervisor and head of the student clinic.
Read more about the Book of David